Generally speaking, commercial buildings have a range of surfaces. For this reason, you need a cleaning service that is thoroughly knowledgeable about each type of flooring material as well as hard floor maintenance. Regardless of the flooring type, Citywide Building Maintenance has you covered.
Although you might not give your floor much thought when you walk on it every day, visitors to your facility will notice it as one of the first things they see. Just sweeping it here and there is insufficient. Your floor's general condition is important. Give it the attention it demands because you can't exactly disguise its size.
Regular hard floor maintenance should be prioritized when organizing maintenance tasks for your building for a variety of reasons, and Citywide is ready to bolster each of those arguments with the high caliber of floor maintenance services we offer.
VCT Flooring
Your VCT tile flooring endure daily abuse. That is after all what they are designed to do.
Due to its longevity and capacity to maintain its original shape no matter how much impact or traffic it receives, VCT, or vinyl composition tile, is perfect for commercial floors that see a lot of foot activity. However, this does not imply that your tiles are completely unbreakable.
Scrubbing
We remove the topcoat or topcoats of finish from your floor along with dirt, scuff marks, and deeper scratches using a slow-speed machine and floor pad with a solution. Then a fresh layer of finish is applied.
Burnishing
Between services for cleaning and stripping your floors, burnishing helps them last longer. To restore your floor's glossy sheen, you must mop it with a restoration solution before polishing it with a high-speed machine and pads.
Spray buffing
We use a floor machine and a spray buffing solution to remove more deeply embedded dirt, minor scratches, and scuff marks while restoring the sheen to your floor.
Polishing
Our floor machine and gentle pads will remove minor soil and restore the shine to your floor.
Stripping and waxing
For the most thorough floor restoration, we completely remove all of the pre-existing finish and sealer using a strong floor stripper solution and our most aggressive pad or brush with the floor machine. A fresh VCT floor finish is applied following a thorough rinsing. This is usually not necessary very frequently and is only used for the worst VCT flooring.
Ceramic Tile
Ceramic tiles are a traditional option for floors in the busiest rooms and areas, such as kitchens, bathrooms, entryways, and other high-traffic areas in your office or commercial building. Ceramic tiles are strong, beautiful, and versatile.
Daily Cleaning
A neutral pH cleaning solution diluted with water is used to mop ceramic tile on a regular basis. Otherwise, the ceramic's glossy finish can be jeopardized.
Grout
Grout needs to be cleaned while cleaning ceramic tile floors. Sadly, grout cleaning is more difficult than cleaning tiles. Because it is rough and porous, stains, mildew, and germs can adhere to it. To keep even the grout looking excellent, we thoroughly clean and disinfect all of your floor's crevices and grooves.
Steam Cleaning
Another alternative is steam cleaning, which involves steaming the floor while wiping it clean with distilled water and a soft microfiber cloth. While the microfiber cloth gathers everything, the hot steam cleans your floor and loosens any lingering filth. The drying process can be sped up with this technique.
Carpeting
Do your carpets appear worn-out, soiled, or stained?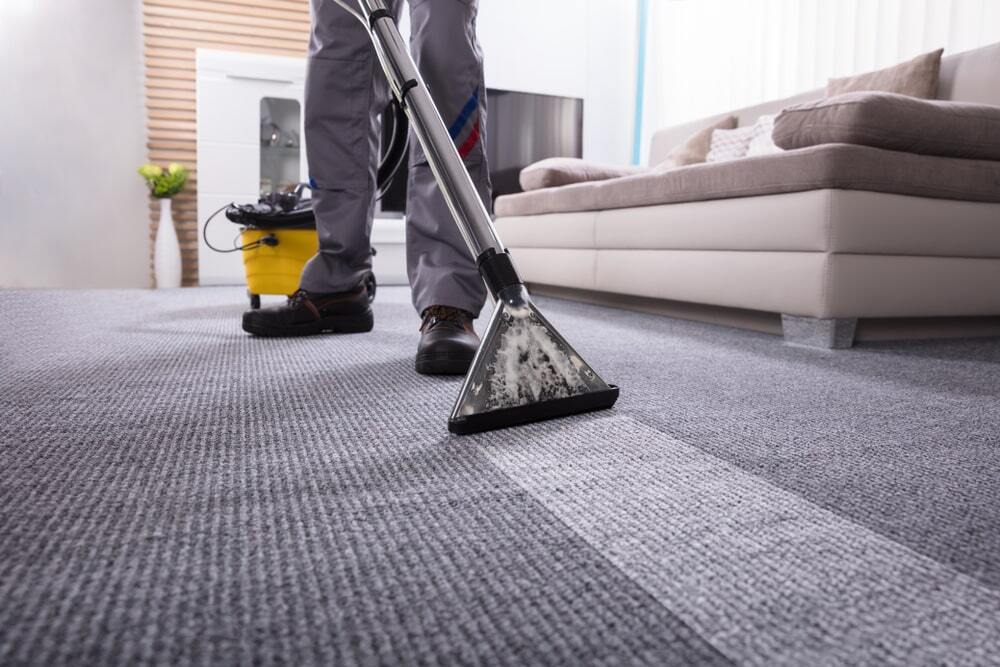 Due to the huge variety of colors and patterns available, carpet is swiftly rising to the top of the list of favored flooring options for offices and commercial areas. It's a strong, adaptable option that may completely alter the effect of a space.
Carpet Cleaning
Citywide has the best, most qualified specialists available to take care of your carpet cleaning requirements. Our highly motivated and knowledgeable specialists go above and beyond industry standards.
Who We Serve
We provide services to a wide range of sectors thanks to our knowledge and adaptable cleaning strategies.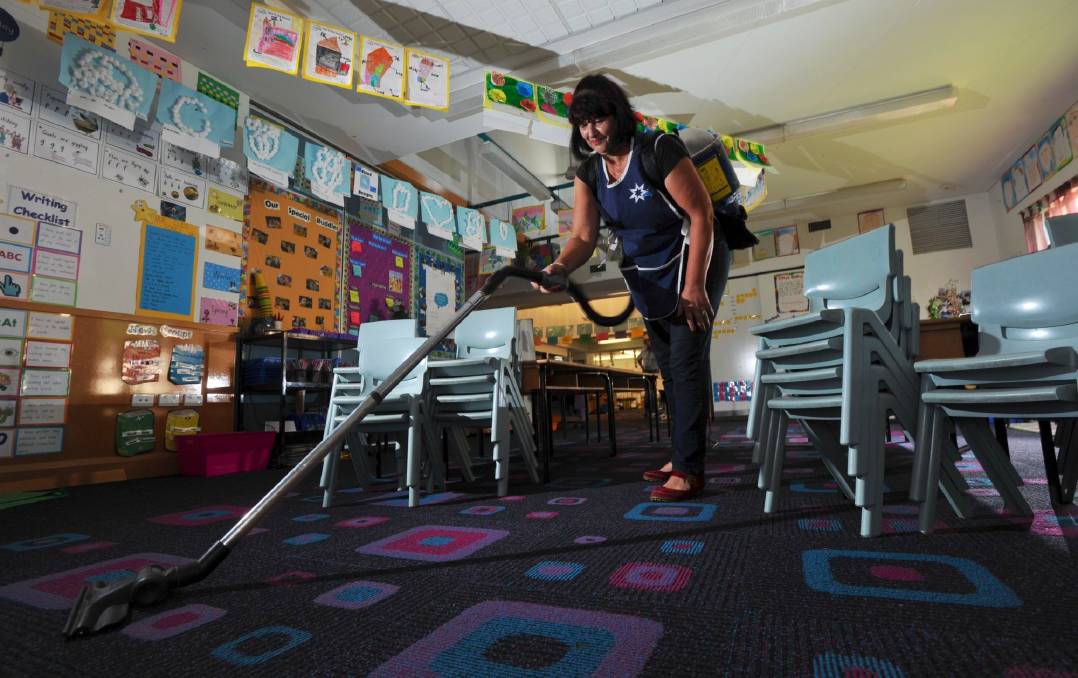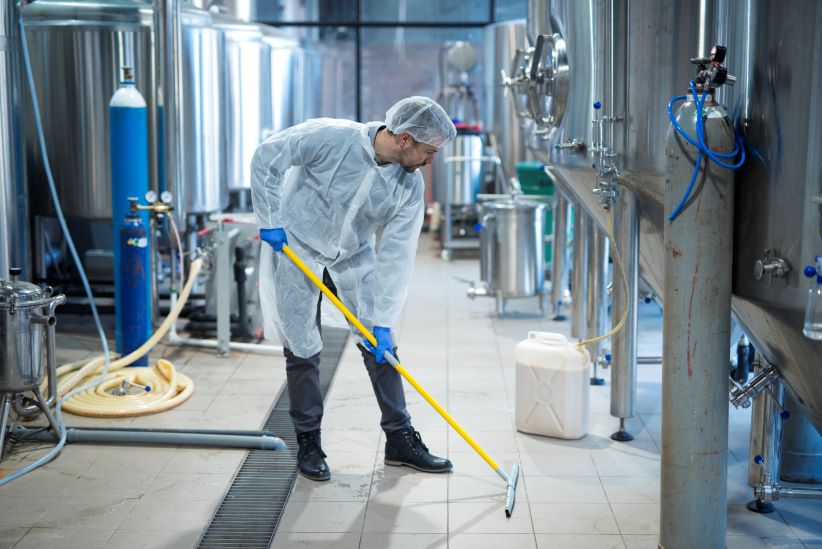 Grocery Stores & Retail Chains
Airports, bus, and train stations and facilities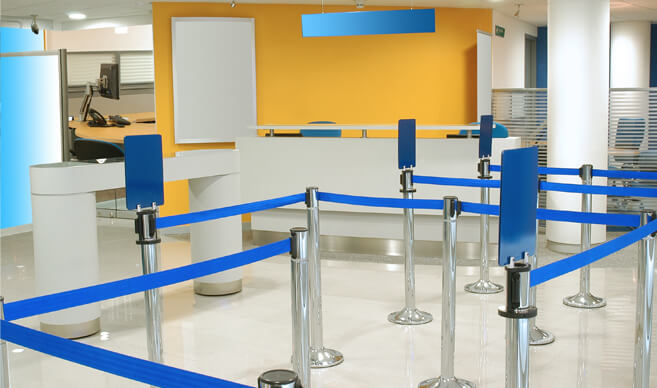 Frequently Asked Questions
What type of floor services do you offer for commercial buildings and offices?
a) VCT Flooring:
  i) Scrubbing
  ii) Spray buffing
  iii)Polishing
  iv) Burnishing
  v) Stripping and waxing
b) Ceramic Tile:
  i) Daily Cleaning
  ii) Grout
  iii) Steam Cleaning
c) Carpeting:
  i) Carpet Spotting
  ii) Carpet Cleaning
Do you have experience in cleaning and maintaining different types of floors?
Absolutely! We have extensive experience in cleaning and maintaining a wide range of floor types, including hardwood, laminate, tile and carpet. Our team is trained in identifying the best cleaning technique and products for each type of floor to ensure long-term durability and cleanliness. We also specialize in restoring floors to their original condition after unexpected or extreme damage.
Are your floor services safe for use in commercial environments?
Absolutely! We take safety very seriously and only use products that are non-toxic, hypoallergenic, and biodegradable. Our floor services are designed to be safe for all commercial environments. Additionally, our team follows stringent cleaning protocols to ensure the utmost safety while providing professional floor services.
What are the benefits of regular floor cleaning and maintenance?
Regular floor cleaning and maintenance has numerous benefits. Aside from improving the appearance and longevity of floors, regularly maintained floors are less likely to suffer from scratches and other damages, saving you time and money in the long run.
How often should floors be serviced to ensure they remain clean and safe?
The frequency of floor cleaning and maintenance depends on the type of floors you have, traffic levels, and other environmental factors. For general upkeep, you should aim for weekly or biweekly deep cleans to ensure floors are kept clean and safe. In areas with high foot traffic or where spills are more common, daily cleaning is advised.
Make a GREAT Impression
" Citywide's flexibility to adjust to the daily demand of running 3 shifts in our building has played a pivotal role in keeping our operation running smoothly. Citywide is definitely a partner to us. When we have large visits Citywide offers us solutions without us asking, to make a GREAT impression on customer's and CEO's, and this helps us all grow as a company."
Chris Everson
Facility Manager
I would be confident in recommending CityWide
" We have been a client and have enjoyed the maintenance services of CityWide Building Maintenance for the past 8 years. They have serviced our five 3-story buildings daily during this time, and we have received very good support from their management team, including daily supervision of the cleaning crews and frequent quality control visits. Our many tenants as well have been pleased with the service CityWide provides, and whenever we have had a complaint, which has been infrequent, they have been quick to respond and rectify the situation. I would be confident in recommending CityWide to other companies looking for a good maintenance service."
David Johnson
Property Manager
They have taken the headache out of managing a janitorial services
"Citywide Building Maintenance has completely changed my feeling on managing a janitorial services contract. I have managed many cleaning contractors over the years and while some have been better than others, they all ranked at mediocre in my mind. In 2015 we put out a request for proposals and received an overwhelming 9 proposals. After providing building tours and carefully reading through the details of the proposals, we decided to select Citywide Building Maintenance, Inc. While they weren't the least expensive, they really weren't much more expensive than the low bid. I believe you get what you pay for, and in the case of Citywide I am extremely pleased with the level of service relative to the contract value. They perform top quality cleaning work on a consistent basis, they make reporting the infrequent concerns very easy, and the conduct a periodic inspection of their own work. In many cases, I have been very pleased with the service, while the quality control inspector has noted areas for improvement. I believe this is a unique benefit that Citywide provides to the industry. I am hopeful that the partnership we have developed with Citywide Building Maintenance, Inc. continues to last the test of time, as they have taken the headache out of managing a janitorial services contract."
Todd Hoppenstedt
Director of Public Works
Our floors are a focal point
Floors were always a problem in the past, but since Citywide has taken over our floors are a focal point within the facility.
Lisa Breitenberg
Director